THE BUG ME DANDYS MEET THE DELICATE ART OF ENAMELLING
The Audacious Bug Me menagerie - Protector, sweet, precious and always dresses up to the nines, the beetle becomes a very exclusive jewel and looking for a unique wrist to be adopted. Because each man is unique, and because each one to his style, that each of Bug Me fellow adorns a unique color. Choose yours and adopt Passe-velours, Veronese, Hooker, Klein, Majorelle, Carbon or Malt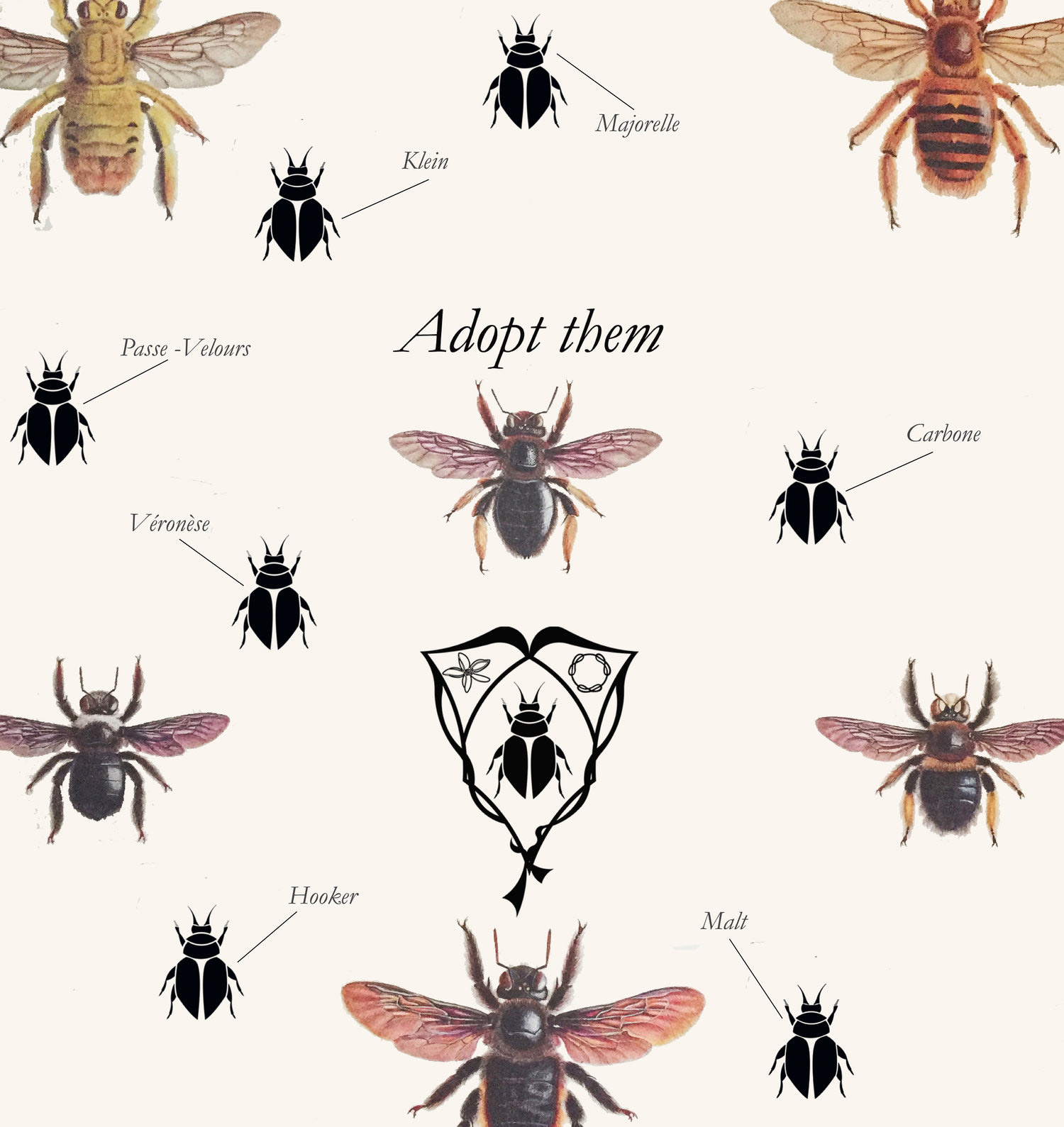 THE DELICATE ART OF ENAMELLING
In watchmaking, this technique of decoration is the art of excellence.
Enamel dials are often the most unique and beautiful of all dials in fine watchmaking, with basically all of the most prestigious haute horlogerie brand producing such pieces. And our team created some unique watch piece with enamel crafstmanship.  Because of our experience in luxury watchmaking and enamel pieces, we decided to dress up our Bug Me beetles of the most beautiful colors of enamel.
BUG GOLD 7 GRAMS 18K:
Solid 18K rose gold jewel hand finished – 7 grams, hand-set diamond, full cut diamond GVS, Made in Paris, Vendôme
Bug Me logo engraved on the back of the jewel, french and Goldsmiths hallmark for 18K gold, japanese fine cord leather and colour thread. ('Grey gainsboro' cord and 'Rouge alizarine' cord)
BUG STERLING SILVER
Solid sterling silver 930 jewel hand finished -4.80 grams, made in Paris, Vendôme.
Bug Me logo engraved on the back of the jewel, goldsmiths hallmark for sterling silver, japanese fine cord leather and colour thread. ('Rose Vendôme' cord, 'Grey gainsboro' cord and 'Rouge alizarine' cord)